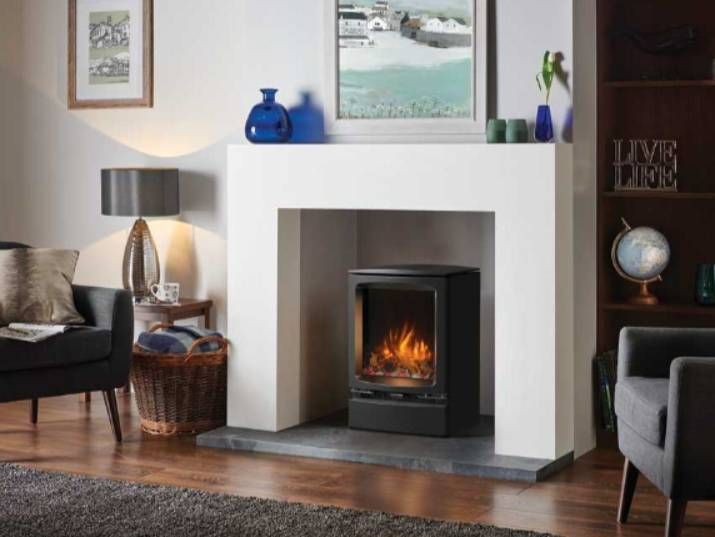 24/09/2021 0 Comments
The Top Tips for Choosing the Right Fireplace for your Home
If you're looking to add a cosy touch to your home, then a fireplace is a great option. As well as adding warmth to the home, many home buyers also find a fireplace desirable in a new home. However, choosing the right fireplace for your home can be a tough decision, which is why we have outlined the top 3 tips for choosing the right fireplace for your home.
We know there are many fireplaces to choose from on the market, and we want to help make that decision a bit easier. We have found over the years that when making the decision for a fireplace, knowing the location you will put it, the purpose you want it for, and setting a budget (and actually sticking to that budget) are the main things that need to be considered.
Location, Location, Location

When choosing the right fireplace for your home, you want to make sure to choose the right location in your home for the fireplace. We most commonly see fireplaces being installed in the sitting room, where the family and guests can take advantage of the light and heat it creates. However, some people do choose to also have a fireplace installed in their bedroom for those cold winter mornings.
As well as thinking of the right location, you will have to consider the amount of available space you have. This can make the decision between having a fireplace that is installed into the wall or a stove like fireplace.
 What's The Purpose?
Are you looking to add style to your home? Are you looking to heat a room in your house? These are two questions you need to ask yourself to figure out the purpose of the fireplace you need. Deciding on the purpose of the fireplace you want will help to narrow down your selection and make it much easier to determine the right unit for your space.
If you are looking for fireplaces which give off heat most effectively, then you want to be looking into gas fireplaces.
 Set A Budget and Stick To It
Having a clear budget when looking into buying a fireplace is key, and sticking to that budget is even more important as fireplaces can get quite expensive. Going with a gas or electric fireplace is usually a budget-friendly option that also look great in the home.
When thinking of your budget, you also need to take into account if you will need any remodelling done to fit the fireplace in your space.

Choosing the Right Fireplace
In the end, of course, the choice of the perfect fireplace is up to you, but we hope that these tips will help inform you better on what decisions you will have to make when choosing a fireplace.
If you have any questions about different types of fireplaces, and which is best to suit your needs, please don't hesitate to give us a call and talk to a member of our expert team.
Feed