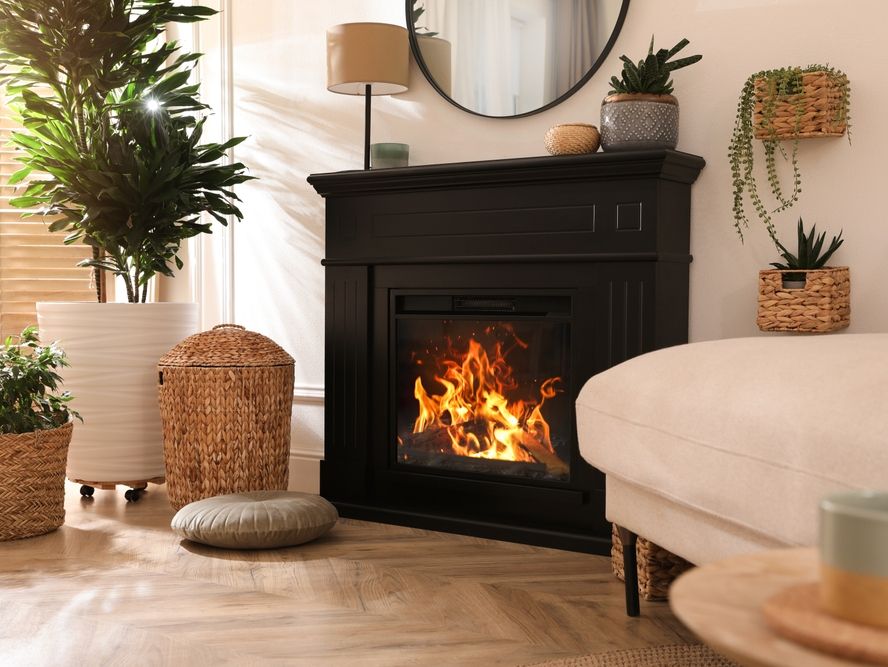 22/05/2023 0 Comments
Electric Fires – a cost-effective way of heating your home
Electric fires have become increasingly popular in recent years due to their many advantages over traditional gas or wood-burning fireplaces such as transportability and centralised room targeting. The professionals at First Class Fireplaces will be happy to discuss the benefits of electric fires with you when you visit us in-store. Here is a brief overview of why we think that an electric fire can be a great heating option, but if you have any further questions, please don't hesitate to contact us.
Easy to install electric fires
Electric fires are incredibly easy to install. Unlike gas and wood-burning fireplaces, which require a flue or chimney, electric fires simply require an electrical outlet, allowing you to plug in and go. We stock an array of electric fires in a range of colours and sizes. Our heating experts will provide you with an electric fireplace for any room of your home without worrying about venting or the need for a chimney.
Low maintenance electric fires
Electric fires require very little maintenance. Unlike wood-burning fireplaces, which require regular cleaning and servicing, electric fires do not produce any ash or soot, and they do not require the installation of a chimney or flue. This means that you can enjoy the warmth and ambience of a fire without the hassle of cleaning up afterwards; as all they generally need is the occasional dust.
Electric fires are safe to use
Electric fires are generally considered to be safer than gas or wood-burning fireplaces, as there is no actual combustion involved in the heating process, this, therefore, eliminates the prospect of enduring carbon monoxide poisoning or experiencing a fire, as the risk of fire from sparks or embers is eliminated. Many of our electric fires come with safety features, such as timers and temperature sensors, meaning that your electric fire will automatically turn off after a certain time, so if you leave your electric fire on, you can rest assured.
Energy efficient electric fires
Modern electric fires are incredibly energy efficient, and generally speaking, most have a very high energy efficiency rating which will save you a fortune in the long run and are particularly beneficial when you want to only heat one room. Our heating experts will assess and advise you on the best electric fire for your needs.
Electric fires are Versatile
Electric fires come in a wide variety of styles and designs, which means that you can choose a model that fits your home's decor. Oftentimes utilised as a focal point, our electric fires come in an array of styles and colours meaning, we will combine style and functionality, in a way that suits you best.
When you choose an electric fire with us, you are guaranteed to attain the warmth and ambience of a fire without the hassle and maintenance of a traditional fireplace. Contact us today to discuss our full electric fire range, and let us help you pick one that suits your needs.
Feed